Medical-Dental Insurance Cross Coding & Billing Course
Course
Billing medical insurance can be an untapped revenue source in most dental practices.
Course Details
This is an online, self paced, self-study course that takes approximately 6-8 hours to complete. The fee is $199. Many of our students are general dentists and office administrators exploring the possibilities of billing medical insurance to see if it is a good fit for their practice. This course will provide the basics of medical / dental coding and will give participants the confidence to implement a cross coding system of their own.
Participants will access lessons, course materials and resources online. All required materials are provided.
This course is organized into several sections including:
The Role of the Clinical Staff
The Role of the Administrative Staff
Case Studies and Examples
Students will be allowed to print sample documents and hand outs that can be used to fit their needs.
Continuing Education 
Receive 6 PACE Continuing Education Credits upon completion of the course. 
Prerequisites
This course assumes you are already in the dental profession and are familiar with dental insurance billing procedures.
Enrollment / Payment
Online enrollment is available 24 hours a day, seven days a week. Payment is due at the time of enrollment through the safety and convenience of PayPal. Refunds are not available after you have begun the course and/or 30 days after the payment has been received.
After payment, when you return to our site, you are automatically enrolled and ready to start the course at any time.
System Requirements
High speed Internet access necessary with modern Web browsers. Speakers are required along with access to a printer.
There are no processor/RAM/screen resolution requirements, since we run primarily in the cloud on Amazon servers. There is no software to install.
Instructor Credentials
Rebecca Gerber is owner and lead instructor of Academy of Dental Practice Careers. She has been an RDA since 1992, and worked in dentistry for over 30 years. She has been involved as a Practice Administrator in private practices, corporate practices, and specialty practices in San Diego County.  For the last 13 years she has been a Practice Management Consultant ,Trainer , and owner of Office Management Services and Academy of Dental Practice Careers.
Corporate Office
Academy of Dental Practice Careers, Inc. 1711 N Jantzen Ave Portland OR 97217   760-518-2608      dentalpracticecareers.com
Academy of Dental Practice Careers




Nationally Approved PACE Program Provider for FAGD/MAGD credit.                                                                                         




Approval does not imply acceptance by




any regulatory authority or AGD endorsement.




10/1/2023 to 9/30/2024.




Provider ID# 421242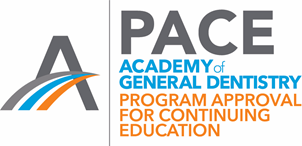 Here is the course outline:
Submitting dental procedures that are medically necessary, to medical carriers is now a vital system to implemented in the dental front office. That said, it is important for the insurance biller to know how to submit claims, attach necessary documents, and follow up promptly. In this course you will learn the key documents, the CPT and ICD-10 codes, how to fill out the claim form, and necessary follow up.
How the clinical team communicates is the beginning of the process when determining if billing medical insurance is an option. You will learn: What procedures are medically billable, the key documents to submit and how to communicate with patients.
This chapter will teach the front office staff how to implement the medical insurance billing system. You will also learn the codes, the code books, and how to fill out a claim form for optimum results. Insurance billers will learn communication skills when talking to medical carriers and patients, as well.
This chapter has several scenarios that are beneficial to study. It also includes procedures and paperwork for follow up. It concludes with answers to case studies in this section.
Completion
The following certificate are awarded when the course is completed:
| | |
| --- | --- |
| | Medical Dental Insurance CE Certificate |