Dental Insurance Billing Course
Course
About The Course 
Course Details
This course is organized into 6 chapters which must be completed in order. Before advancing to the next chapter, a gateway quiz must be passed. After the last chapter, you will be directed to complete a short course evaluation. 
Upon completion of the evaluation you will be able to print your Certificate of Completion. Also receive 6 Continuing Education Credits.
Participants will access lessons, course materials and resources online. All required materials are provided.
Students will also receive exposure to the three leading dental management software systems: Dentrix, EagleSoft and SoftDent. Throughout the course these systems will be referenced in order to give you an understanding of how they operate when billing insurance.
System Requirements
High speed Internet access necessary with modern Web browsers. Speakers are required along with access to a printer.
There are no processor/RAM/screen resolution requirements, since we run primarily in the cloud on Amazon servers. There is no software to install.
Payment
Online enrollment is available 24 hours a day, seven days a week. Payment is due at the time of enrollment through the safety and convenience of PayPal. Refunds are not available after you have begun the course and/or 30 days after the payment has been received.
Enrollment

To start the process, click on "Purchase,"  When you click "Checkout," if you are a new user, please create an account.
After payment, when you return to our site, you are automatically enrolled and ready to start the course at any time.
Instructor Credentials
Rebecca Gerber is owner and lead instructor of Academy of Dental Practice Careers. She has been an RDA since 1992, and worked in dentistry for over 30 years. She has been involved as a Practice Administrator in private practices, corporate practices, and specialty practices in San Diego County.  For the last 14 years she has been a Practice Management Consultant ,Trainer , and owner of Office Management Services and Academy of Dental Practice Careers.
Corporate Office
Academy of Dental Practice Careers, Inc. 1711 N Jantzen Ave Portland OR 97217  760-518-2608     dentalpracticecareers.com
Academy of Dental Practice Careers




Nationally Approved PACE Program Provider for FAGD/MAGD credit.




Approval does not imply acceptance by




any regulatory authority or AGD endorsement.




10/1/2023 to 9/30/2024.




Provider ID# 421242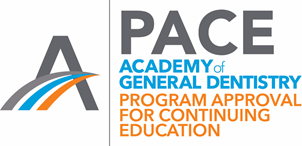 Here is the course outline:
The purpose of this course is to help students learn the procedural elements of insurance billing in any dental office. These tasks include obtaining information from both the carrier and the patient, filling out the claim form, posting payments, interpreting EOBs, and follow up with the insurance companies. Please note, some of the visual aids are dated. That said, the principles remain the same.
Chapter 1 - Preliminary Information
In this chapter we will cover necessary background information so you can become familiar with the Dental Insurance industry. Having a basic understanding of the types of insurance programs and their coverage, will help educate patients regarding their dental benefits, and help you accurately process insurance claim forms.
Chapter 2 - Filing Information
Now that you have a basic understanding of the Dental Insurance Industry, it is time to learn the information and procedures that are needed, in order to file an accurate insurance claim. In this chapter we will cover the steps used in filing insurance claims, as well as suggested narratives. We will also study how to organize and interpret coverage information, and give an overview of computer databases and subscription services.
Chapter 3 - Filling Out The Insurance Claim Form
In this chapter we will actually fill out several claim forms using provided patient information. These exercises were selected to review different coverage scenarios.They include a married couple, adding attachments, student status, and dual coverage.
Chapter 4 - Payments, Postings & Adjustments
In this chapter you will learn how to post insurance payments, read an explanation of benefits, interpret adjustments, and understand fee schedules. You will also learn how to update the computer database in accordance with the last payment posted for an existing group and code number.
In this chapter we will learn about tracking insurance claims once they have been submitted for payment. We will also examine why claims are not paid and the proper timeline and steps to take in communicating with the carrier.
In this concluding chapter, you will be warned against fraudulent insurance billing practices and review the job description of an Insurance Billing Specialist. Lastly, Final Thoughts and Key Points contain valuable information you will want to remember whether you are submitting insurance claims manually or by computer.
Completion
The following certificate are awarded when the course is completed:
| | |
| --- | --- |
| | Certificate of Completion |
| | Dental Insurance Billing CE Certificate |